Gurjaani Recreational Park and Square Rehabilitation Works Commenced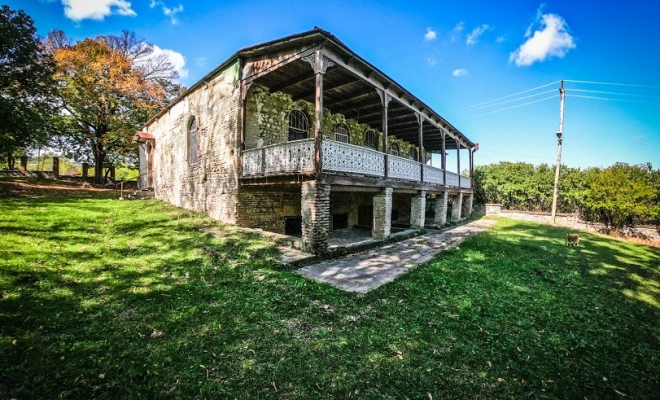 The Municipal Development Fund of the Ministry of Regional Development and Infrastructure of Georgia has commenced Gurjaani recreational park and square rehabilitation works. The project is backed by the European Investment Bank, and its cost averages GEL 3.5 million.
The project provides for rehabilitation of the Georgian Military History Museum named after John Malkhaz Shalikashvili - famous General of Georgian origin. Rehabilitation works for recreational zones, amusement area, open air movie theater, and amphitheater are also planned under the project, together with sport ground construction works and arrangement of lighting poles, pedestrian paths, curbs, benches litter bins and landscaping of the park territory.
Giorgi Shengelia, Executive Director of the Municipal Development Fund of Georgia accompanied by Davit Songhulashvili, Majority Member of Parliament from Gurjaani, Archil Khandamashvili, Mayor of Gurjaani Municipality and representatives of the contractor firm and consulting company was visiting the ongoing project site.
Following project completion, Gurjaani Municipality will benefit from an additional, improved multifunctional recreational zone. The park will be divided into various type sports, cultural and recreational spaces and become one of the most active venues of public gatherings and sporting-cultural events.