Gurjaani Park Rehabilitation Project Commencing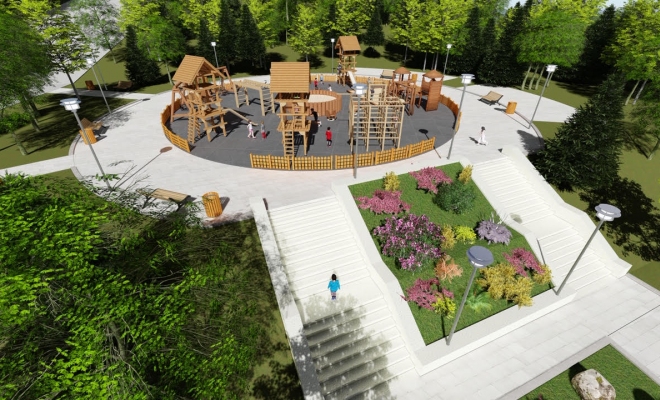 The Municipal Development Fund of the Ministry of Regional Development and Infrastructure of Georgia has revealed the winner company, which is to undertake Gurjaani park rehabilitation works. The project is backed by the European Investment Bank, and its cost averages GEL 3.5 million.
The project provides for arrangement of recreational zones, amusement area, lighting poles, pedestrian paths, and curbs in the park territory. Benches and litter bins will be placed and landscaping works will be performed as well.
Following project completion, Gurjaani Municipality will benefit from an additional, improved multifunctional recreational zone. The park will be divided into various type sports, cultural and recreational spaces and will be fully adapted to the needs of disabled.
Rehabilitation works are to commence in September of current year and to complete in September of the following year.