Power Cables and Ventilation System of Tbilisi Metro Undergoes Rehabilitation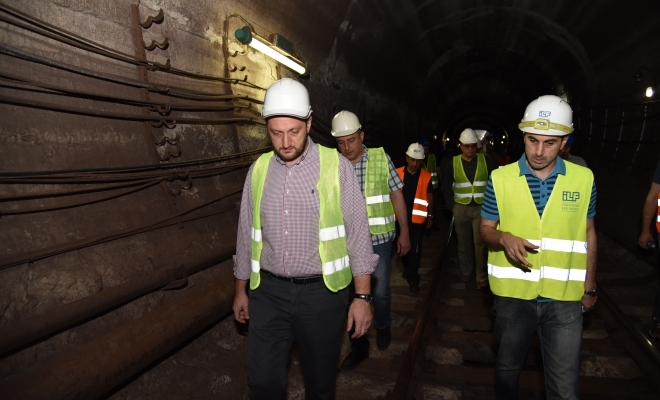 The rehabilitation project for Tbilisi Metro cables and ventilation is implemented by the Municipal Development Fund (MDF) with funding from Asian Development Bank (ADB). Total cost of the project exceeds 15 million USD.
The power cables and ventilation system of the Metro will be renovated or replaced completely within the project. There will be replaced 191 000 m of low voltage (220 and 380 V) cables and 137 000 m ones of average voltage (6-10 kV) in total. There will be replaced also the existing 32 units of fans. Execution of rehabilitation works will result in improvement of quality of Metro safety and power efficiency.
The power cables and ventilation system have not been changed throughout Tbilisi Metro Stations since 1966. Upon the project finalization the internal infrastructure of Tbilisi Metro will be completely renewed that will enable the population of the city and its citizens to be conveyed in more safe and comfortable manner.
In order the Metro to operate in an unimpeded manner the rehabilitation works are being conducted from 12:00 p.m. to 06:00 a.m. The project of Metro cables and ventilation will be finalized in June 2020.
Executive Director of MDF Giorgi Shengelia and Director of Tbilisi Transport Company Giorgi Sharkov were familiarized with the rehabilitation works of the Metro on site.