Vani Archeological Museum Construction Works Near Completion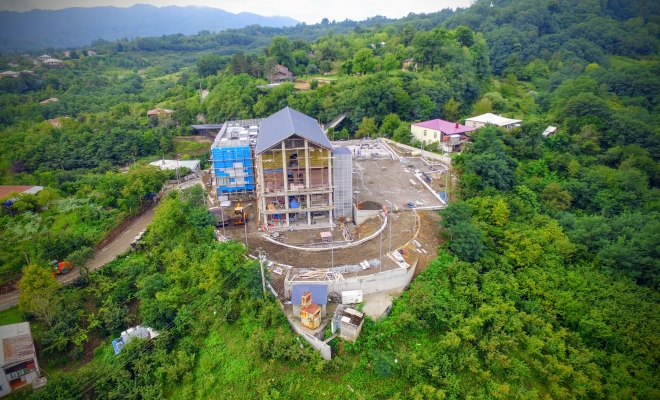 The Municipal Development Fund of the Ministry of Regional Development and Infrastructure of Georgia is completing the World Bank funded project for construction of Vani Archeological Museum building and rehabilitation of the adjoining area. Total project cost is equal to GEL 19 million.
The following works are already finalized under the project: construction of the new, four-storey museum building, arrangement of parking lot, small library, laboratory, café and office room for administrative unit. Vani Archeological museum has not been subjected to rehabilitation since 1985. Following project completion, it will be upgraded to international standards and establish itself as one of the most distinguished museums of the region. The museum will be fully adapted to the needs of disabled.
Concurrently with museum construction, works are initiated for rehabilitation of museum access road and fences existing along this road. Besides, bidding procedures on equipment of museum building are already completed.
Rehabilitation-reconstruction works will contribute to protection of Vani Archeological Museum space, development of tourist infrastructure and employment of local population.
Giorgi Shengelia, Executive Director of the Municipal Development Fund of Georgia and Zviad Shalamberidze, Governor of Imereti Region were visiting the project site.