Khashuri Stadium Construction Works in Progress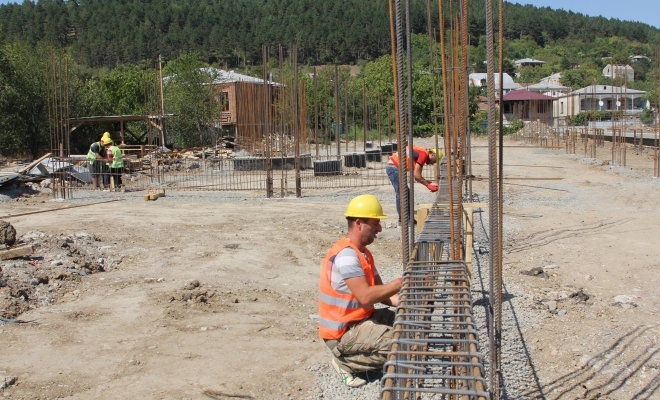 The Municipal Development Fund of Georgia is implementing the project for construction of internationally standardized stadium in Khashuri. Cost of the World Bank funded project averages GEL 6.1 million.
Giorgi Shengelia, Executive Director of the Municipal Development Fund of Georgia and Giorgi Guraspashvili, Mayor of Khashuri were visiting the ongoing project site for inspection of works.
Under the project, a soccer ground will be arranged with artificial turf, sports facility lighting and irrigation system. The project also envisages installation of stands and construction of the open parking lot, utility area will be arranged next to the stadium. In addition, the project provides for installation of engineering communications.
Project implementation is to contribute to promotion of healthy lifestyle among youth.