Winner Students Revealed for Preparation of Belvederes' Detailed Design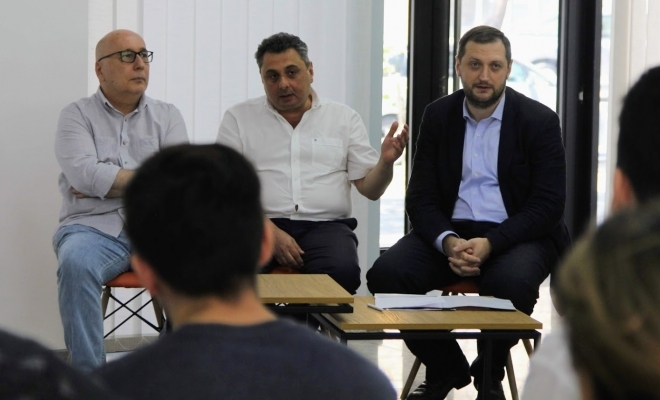 The Municipal Development Fund of the Ministry of Regional Development and Infrastructure of Georgia is commencing belvedere construction project to be implemented throughout the country.
According to the project, belvederes are to be arranged in specially selected locations of various regions of Georgia - in the vicinity of cultural heritage monuments or next to the roads with remote panoramic views.
In Georgia, tourism is one of the most rapidly developing sectors. Tourist flow in the country is increasing annually. Local tourism is also progressively growing. Tourists and travelers are impressed not so much by tourist facilities, but rather by functional structures and merely by belvederes arranged in locations with extraordinary landscapes.
The Municipal Development Fund intends to implement the project with involvement of students and revealed winner students from Apolon Kutateladze Academy of Fine Arts and Technical University of Georgia, which have already developed detailed design of belvederes.
Authors of selected detailed designs will get involved in the belvedere construction process and thus undergo practical on-the-job training in the Municipal Development Fund of Georgia. In this way, students involved in project implementation will have an opportunity to improve professional skills and gain appropriate practical experience.