Rehabilitation of Aleksandre Kazbegi Historical Museum to commence in borough Stepantsminda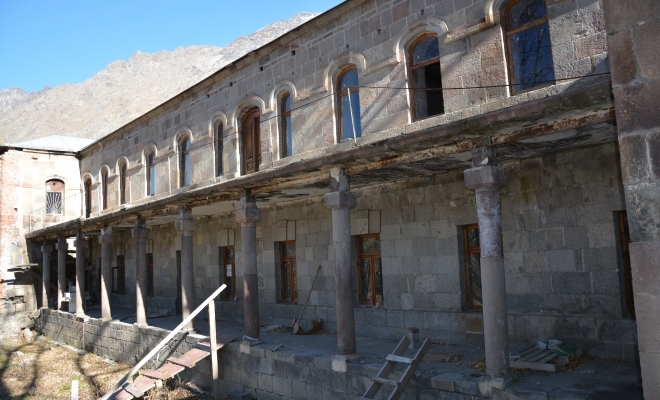 With the support of the World Bank (WB), the Municipal Development Fund of Georgia (MDF) is to rehabilitate three buildings of Aleksandre Kazbegi Historical Museum Complex and to improve the condition of the yard of the Museum in borough Stepantsminda. The referenced three buildings are of Historical Museum, Al. Kazbegi Memorial House and Nikoloz Kazbegi (uncle to Al. Kazbegi) House.
There are being conducted the bidding procedures to date that were started on June 21st, 2019 and are to be completed on July 22nd. The construction works are scheduled to be started at the beginning of September, 2019.
Project implementation will create the favorable conditions for tourism to be developed in Mtskheta-Mtianeti Region that in its turn will assist to the social-economic conditions of local population to be improved.
To find the additional information concerning the Bidding, please visit: mdf.org.ge/