"Cavalry Building" restoration project in Borjomi and its adapting for the Museum to commence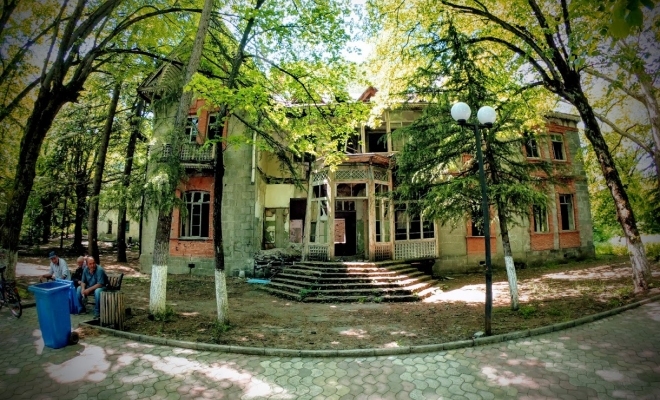 The Municipal Development Fund (MDF) of the Ministry of Regional Development and Infrastructure of Georgia (MRDI) is to commence the project for restoration/rehabilitation of the cavalry building and its adaptation for the Museum building. The project will be implemented with financial support from the World Bank (WB) and its tentative cost amounts to GEL 3 million. Design of the building has been completed to date and the Bidding for execution of construction works has been announced (Please follow the link for the Bidding: http://mdf.org.ge/?site-lang=ka&site-path=tenders/current_tenders/&id=3174 ).
The project envisages complete rehabilitation of the "Cavalry Building" located in Kostava Park. There will be arranged the exhibition halls, conference and educational spaces, café, library, video and audio center and WCs at the Museum. It is scheduled the vicinity site to the Museum to be landscaped. The building will be fully adapted for the people with disabilities. The Cavalry Building and its adjacent site has been acknowledged as the cultural heritage monument. It was built in 1880, representing the sample of pseudo gothic style. Along with the nearby park the building had been the summer residence of Emperor Nicholas II. The Cavalry Building merged with the surrounding environment represents the magnificent sample of the architecture dated 19th century.
Upon restoration/reconstruction and adaption for the Museum building, Cavalry Building will house the part of wealthy collection owned by Borjomi Local History Museum.