Talk pertaining to future projects between MRDI and EIB representatives in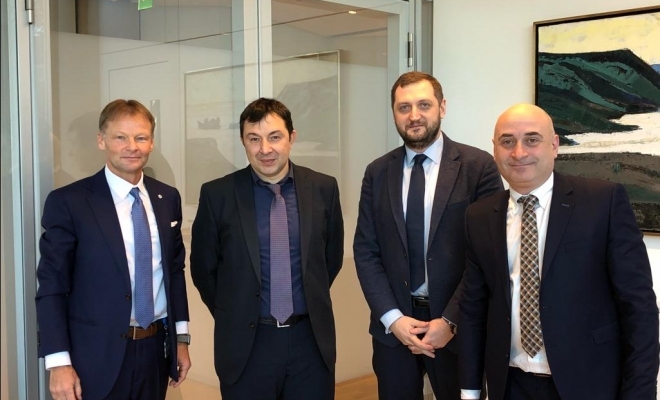 Deputy Minister of Regional Development and Infrastructure of Georgia Grigol Katsia and Executive Director of MDF Giorgi Shengelia met with the representatives of the European Investment Bank (EIB) in Luxemburg. The Parties talked about infrastructural projects that undergo implementation with financial support from EIB and set out the plans of future cooperation.
For 2019, MDF has planned development of tourist and sports infrastructure, as well as construction of kindergartens throughout the country with EIB funding.