Pilpani Theatre in Mestia undergoes rehabilitation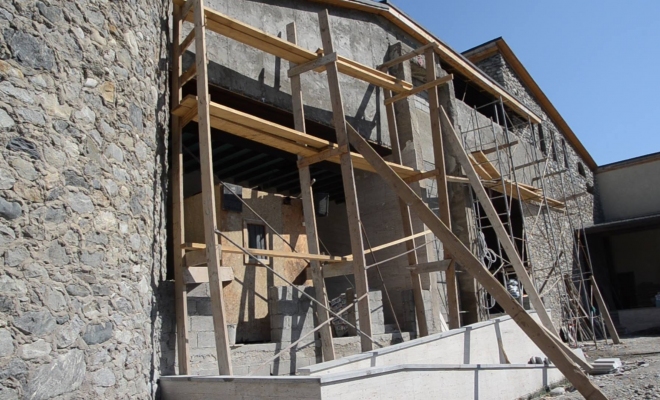 The Municipal Development Fund (MDF) of the Ministry of Regional Development and Infrastructure of Georgia (MRDI) carries out rehabilitation of Leo Pilpani Public and Folk Theatre in borough Mestia. The project undergoes implementation with funding from the World Bank (WB) and its cost amounts to approximately GEL 4.7 million. Executive Director of MDF Giorgi Shengelia inspected progress of works on site.
The project envisages total rehabilitation of existing building, as well as arrangement of the summer Amphitheatre and an open parking lot, improvements for the building site and its fencing.
The project aims at the living conditions of population residing in Mestia Municipality to be improved and sports infrastructure to be created. The rehabilitation works will be finalized at the end of the current year.