Infrastructural projects at Katskhi Pillar undergoing implementation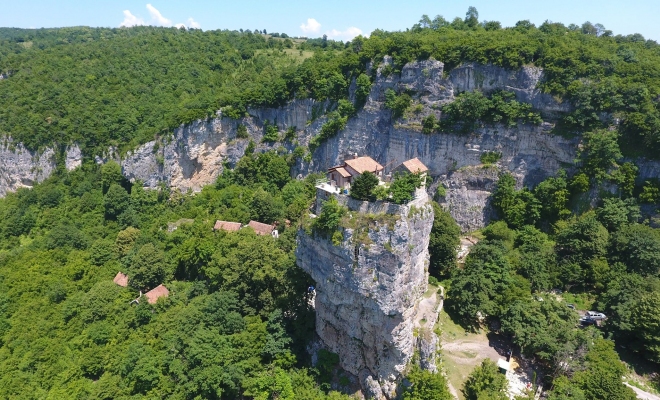 The Municipal Development Fund (MDF) of the Ministry of Regional Development and Infrastructure of Georgia (MRDI) implements infrastructural projects at Katskhi Pillar of Chiatura Municipality by means of the World Bank (WB) funding.
Executive Director of MDF Giorgi Shengelia along with the representatives of local authorities visited the site to inspect the project progress. The works envisage rehabilitation of available enclosure, arrangement of water supply points, construction of the tourist center and accomplishment of an internal yard. There will be installed the 10-t water reservoir within the project that will result in water supply to be provided to residing monks as well as to the population of nearby villages (Kharatishvilebi District). As a result of project implementation the local residents and tourists will be facing the tourist infrastructure of modern standards that will be adapted for the people with disabilities.