Infrastructural Projects ongoing in Asureti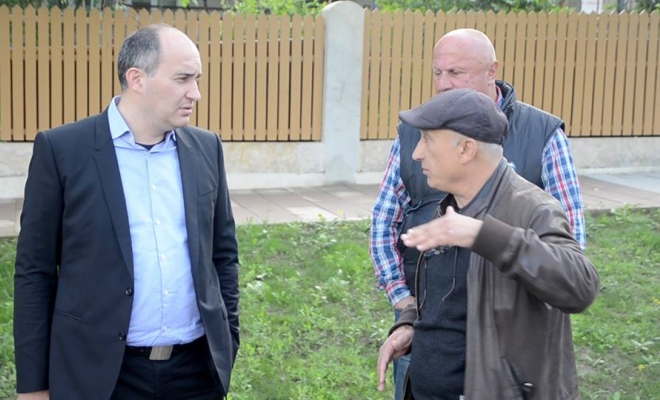 In village Asureti of Tetritskaro Municipality first stage works for rehabilitation of Schwab Street are under completion. Juansher Burchuladze – Acting Executive Director of the Municipal Development Fund of Georgia visited the project site.
The first stage works envisaged arrangement of cobblestone pavement, installation of concrete water diversion ditches, restoration of original appearance of fences and gates, rehabilitation of wastewater network, construction of wastewater treatment plant and arrangement of street lighting.
Second stage works will provide for restoration to its original form of the church, three residential buildings and cemetery constructed in XIX century by Asuretian Germans.
The first stage works are almost finalized and the second stage of the project will commence in July of current year.