Soccer Academy Opened in Martvili Municipality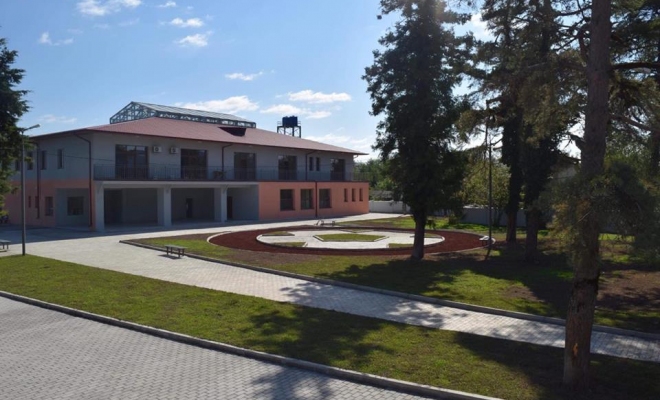 The Municipal Development Fund of Georgia has completed reconstruction of Soccer School in Martvili Municipality Village Sergieti. The project was backed by European Investment Bank.
In Martvili Municipality, adolescents interested in soccer will have an opportunity to coach themselves and hold soccer tournaments in an improved environment. There are warm-up hall, medical room, canteen, laundry and 8 rooms for visitor sportsmen in the Soccer School. The Soccer School yard has been improved as well. In village Sergieti, the old 'Kolkhoz' building was adapted for the Soccer School facilities. Its reconstruction-rehabilitation was performed following up-to-date standards.
The following works were performed in integrated manner: dismantling works, construction of walls and partitions, installation of windows and vitrages, power supply, ventilation, and heating works. A biological treatment plant was constructed and wastewater and ventilation systems were installed.
The new stadium will allow for holding national and international level professional and amateur sporting events, which in turn will contribute to introduction of healthy lifestyle in adolescents.