Managers of the Asian Development Bank and the Municipal Development Fund of Georgia Discussed their Future Plans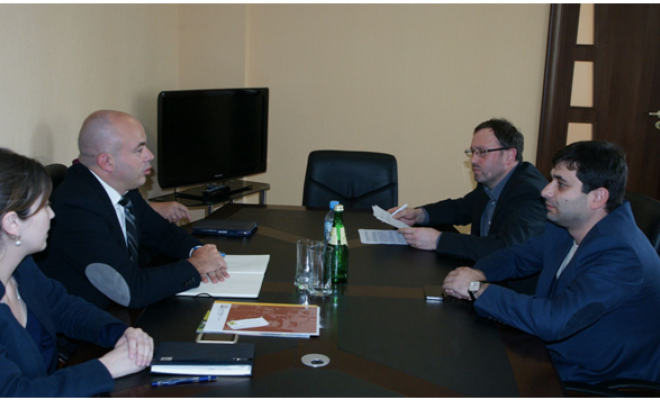 Executive Director of the Municipal Development Fund of Georgia Elguja Khokrishvili and his Deputy Giorgi Somkhishvili met with representatives of the Central Office of the ADB. At the meeting the parties discussed several important issues, which inter alia included announcement of bidding for the first and third sections of Tbilisi- Rustavi highway. Moreover, by request of the MDF management during the highway construction process unskilled labor will be hired from the local population and as a result of above-mentioned dozens of locals will get employment. Representatives of the ADB Central Office agreed to this proposal.
The issue of extension of the time of bidding on Anaklia coastline protection works for the first section was also considered at the meeting. Besides, the parties specified the third tranche projects to be funded by the ADB.
Except for the ADB Central Office management, the meeting was also attended by the representatives of the ADB Georgia Resident Mission.
In future the MDF will implement a number of sizeable infrastructural projects backed by the ADB.